Taxi & Cab Service In Varanasi | Airport Pickup & Drop in Varanasi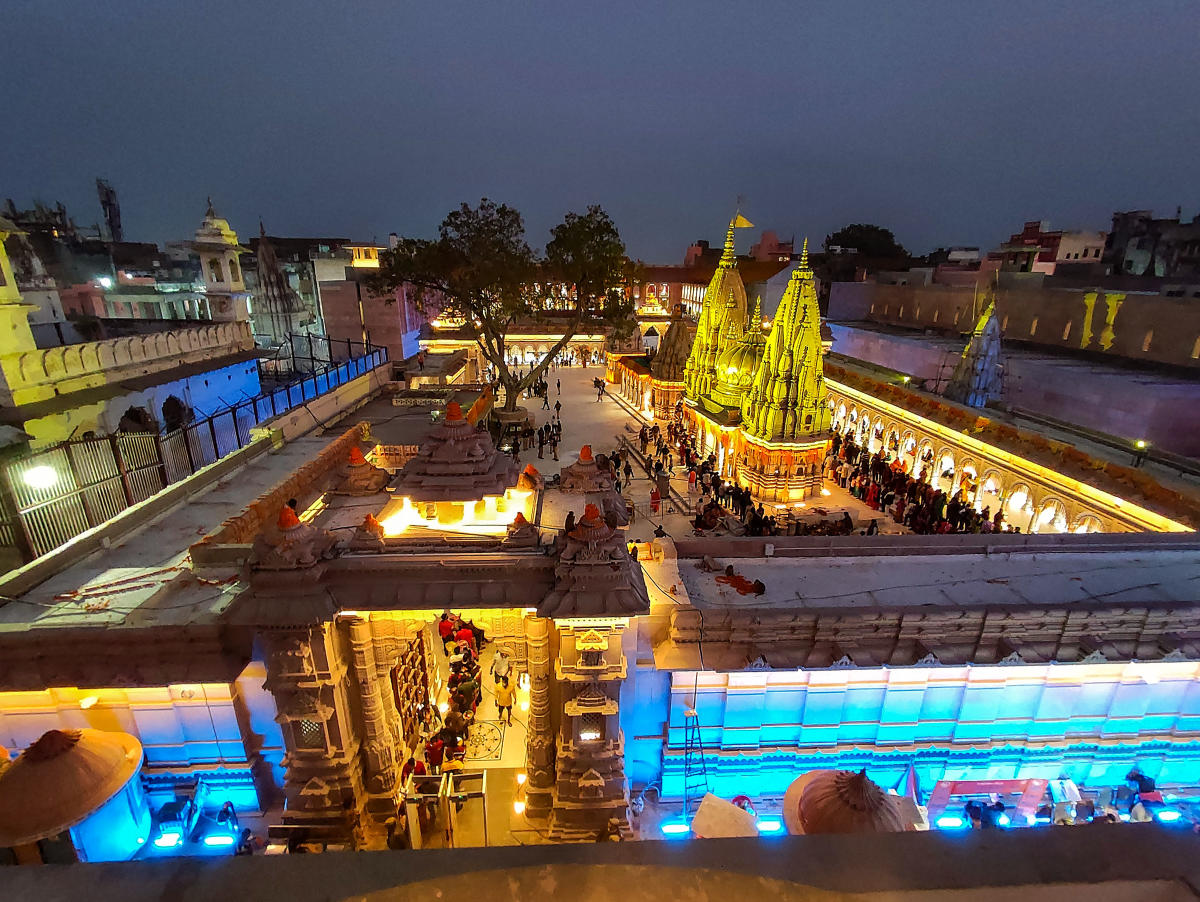 Shri Kashi Vishwanath Temple, is a Hindu temple located in the holy city of Varanasi (Kashi), in the state of Uttar Pradesh, India.
It is dedicated to Lord Shiva, one of the three major deities in Hinduism.
The temple is considered one of the holiest shrines in the Hindu religion and is visited by millions of devotees from around the world every year.
History of Shri Kashi Vishwanath Temple
The history of the Kashi Vishwanath Temple dates back to ancient times.
According to Hindu mythology, the temple was originally built by Lord Shiva himself, as a place to reside in Varanasi.
However, the current structure of the temple was built during the 18th century by the Maratha queen, Ahilyabai Holkar, after the original temple was destroyed by Mughal emperor Aurangzeb.
How to Reach kashi Vishwanath Temple
Shri Kashi Vishwanath Temple is located in the heart of the city of Varanasi and can be reached by various means of transport.
The nearest airport is the Lal Bahadur Shastri International Airport, which is about 25 km away from the temple.
The nearest railway station is the Varanasi Junction Railway Station, which is about 6 km away from the temple. The temple can also be reached by road, as it is well-connected by a network of roads.
Darshan at Shri Kashi Vishwanath Temple
To have a darshan at the Kashi Vishwanath Temple, devotees have to follow a specific procedure.
The temple is open for darshan from 3:00 am to 11:00 pm every day. The best time to visit the temple is during the early morning hours, as the temple is less crowded and the atmosphere is peaceful.
The temple is open for general darshan during the day, but during the evening, special aarti is performed, which is a must-see for every devotee.
Before entering the temple, devotees have to take a dip in the holy waters of the Ganges River, which is believed to purify the soul.
Devotees also have to remove their footwear and leave their belongings outside the temple. The temple has two main gates, the Vishwanath Gali and the Shivala Ghat, which are the main entry points for devotees.
The Kashi Vishwanath Temple is not just a religious site but a symbol of India's rich cultural heritage.
The temple is visited by people from all over the world, who come to seek the blessings of Lord Shiva. The temple's unique architecture and rich history make it one of the most significant landmarks in India.
A visit to the Kashi Vishwanath Temple is a must for every devotee of Lord Shiva and anyone interested in India's culture and heritage.
Why Choose Kashi Yatra as Your Preferred Varanasi Tour Planner ?