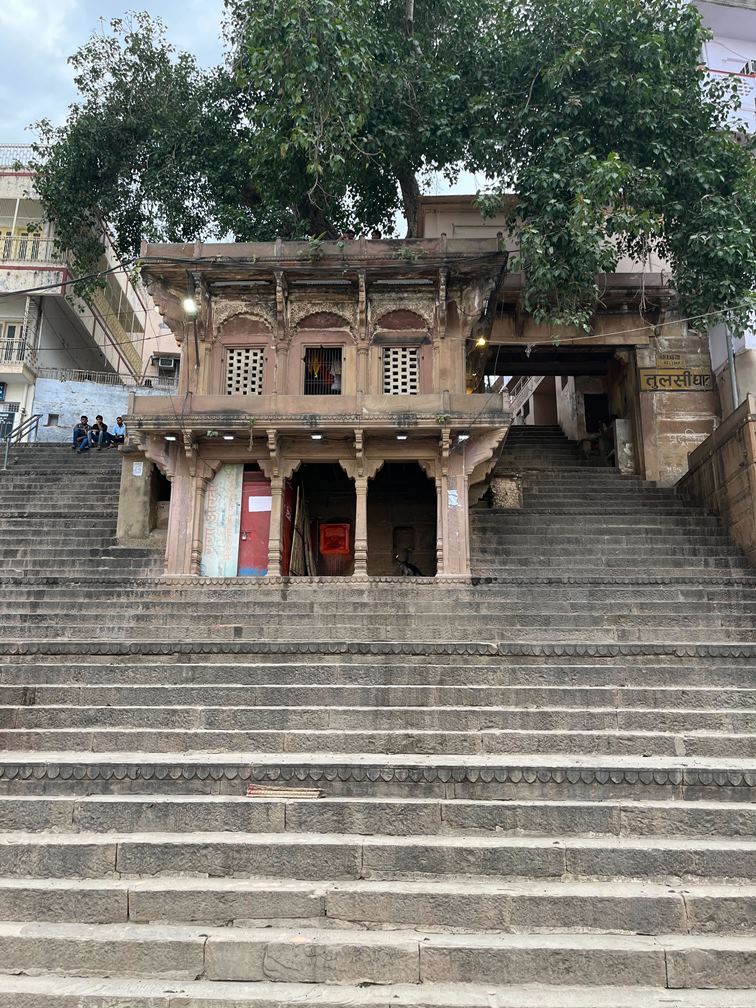 Tulsi Ghat is one of the most serene and picturesque ghats located on the banks of the holy river Ganga in Varanasi. It is named after the famous Indian poet and saint, Tulsidas, who is known for his works on Lord Rama.
History of Tulsi Ghat, Varanasi
According to legends, Tulsidas used to meditate and write his works at this ghat. The Tulsi Ghat was built in the 18th century by the queen of Indore, Ahilyabai Holkar, who was a great patron of the city's temples and ghats. It is said that Tulsidas once had a vision of Lord Rama at this ghat, which inspired him to write the Ramcharitmanas, a famous Hindu scripture.
Attractions of Tulsi Ghat
Tulsi Ghat is famous for its peaceful atmosphere and beautiful architecture. The ghat is adorned with numerous temples dedicated to various Hindu deities, including Lord Shiva, Lord Rama, and Lord Hanuman. The most famous temple at Tulsi Ghat is the Tulsi Manas Mandir, which is dedicated to Lord Rama. It is said that the temple was built at the exact spot where Tulsidas had his vision of Lord Rama.
Apart from the temples, the ghat is also known for its stunning views of the Ganga river. Visitors can take a dip in the holy river, offer prayers, or simply sit by the riverside and enjoy the tranquility of the place.
Tulsi Ghat is located in the heart of Varanasi, and can be easily reached by road or by boat from other ghats along the Ganga river. The nearest airport is the Lal Bahadur Shastri International Airport, which is located about 25 km from Varanasi.
Tulsi Ghat is a must-visit destination for anyone visiting Varanasi. The ghat's rich history, serene atmosphere, and stunning architecture make it one of the most popular ghats in the city. Visitors can enjoy the spiritual essence of the place, take a dip in the holy river, and explore the various temples and attractions at the ghat.
Why Choose Kashi Yatra as Your Preferred Varanasi Tour Planner ?