Taxi & Cab Service In Varanasi | Airport Pickup & Drop in Varanasi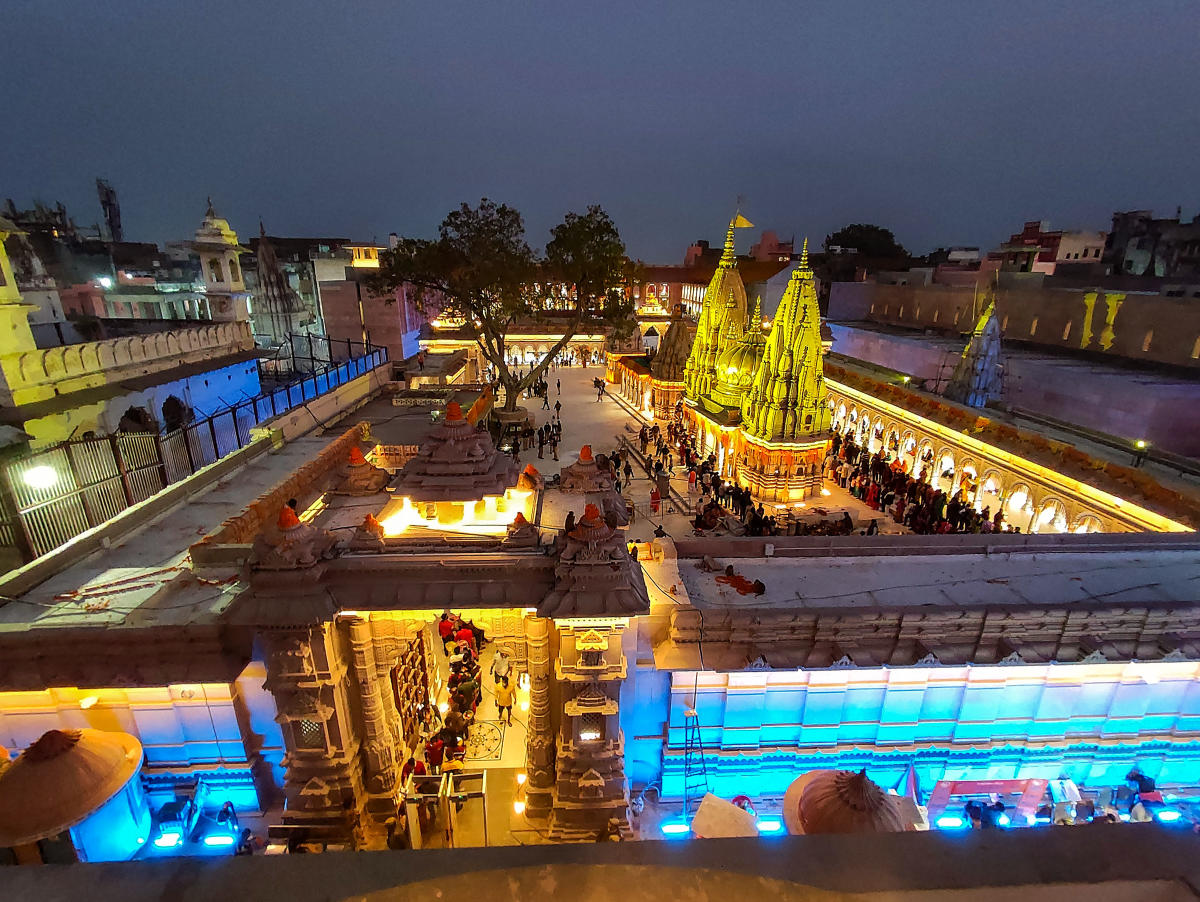 Varanasi (Kashi) is one of the oldest continuously inhabited cities in the world, with a history that dates back more than 3,000 years.
Varanasi is considered one of the holiest cities in India, and it attracts millions of tourists and pilgrims every year.
Most Popular Places for Sightseeeing in Varanasi
Varanasi has various sightseeing locations from temples to parks.
List of Popular Sightseeing Locations in Varanasi
Shri Kashi Vishwanath Temple - Darshan & Puja
Ghats of Varanasi - Dashashwamedh Ghat, Assi Ghat, Manikarnika Ghat, Harishchandra Ghat.
Sarnath - Ancient Buddhist monasteries, stupas, and temples
Ramnagar Fort - For & Museum
Banaras Hindu University - University Museum & Temple.
Tulsi Manas Mandir
Shri Kaal Bhairav Temple
Gyanvapi Masjid
Namo Ghat / Khidkiya Ghat
Kashi Vishwanath Temple Sightseeing
Kashi Vishwanath Temple is one of the most famous temples in India, dedicated to Lord Shiva.
It is located in the heart of Varanasi and is one of the 12 Jyotirlingas, which are considered the most sacred Shiva shrines in India.
The Kashi Vishwanath Temple has a rich history and has been destroyed and rebuilt several times.
The Ghats of Varanasi Sightseeing
The ghats of Varanasi are a series of steps leading down to the banks of the River Ganges. There are more than 80 ghats in Varanasi, and they are used for bathing, prayer, and cremation.
The most famous ghats are Dashashwamedh Ghat, Manikarnika Ghat, and Assi Ghat.
Visitors can take a boat ride along the river and witness the daily rituals and ceremonies that take place on the ghats.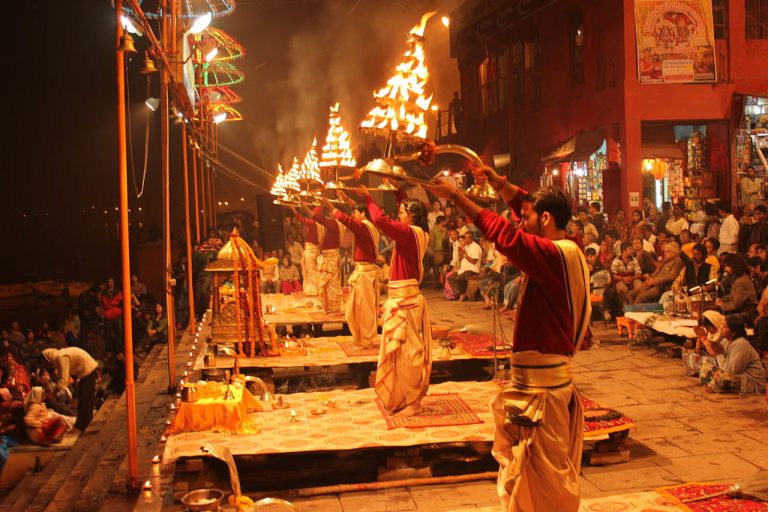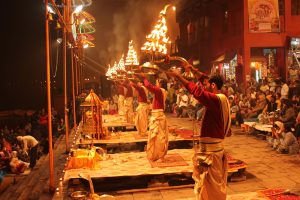 Sarnath is located near Varanasi, and it is a significant Buddhist pilgrimage site.
It is the place where Buddha delivered his first sermon after attaining enlightenment. Visitors can see the ruins of ancient Buddhist monasteries, stupas, and temples.
The Dhamek Stupa, Chaukhandi Stupa, and Mulagandha Kuti Vihar are the most famous attractions in Sarnath.
Ramnagar Fort Sightseeing
Ramnagar Fort is a beautiful fort located on the banks of the River Ganges. It was built in the 18th century by the Maharaja of Banaras.
The fort has Ramnagar museum that displays the vintage cars, weapons, and other artifacts of the Maharaja.
Banaras Hindu University (BHU) Sightseeing
Banaras Hindu University (BHU) is one of the largest residential universities in Asia, and it is located in Varanasi. The university was founded in 1916 by Pandit Madan Mohan Malviya, and it has a beautiful campus spread over 1,300 acres. Visitors can see the Bharat Kala Bhavan, a museum that displays Indian art, archeology, and ethnography.
Alamgir Mosque Sightseeing
Alamgir Mosque, also known as Beni Madhav Ka Darera, is a beautiful mosque located on the banks of the River Ganges. It was built by the Mughal emperor Aurangzeb in the 17th century and is considered one of the finest examples of Mughal architecture. The mosque has a unique blend of Hindu and Islamic architectural styles
Bharat Mata Temple Sightseeing
Bharat Mata Temple is a unique temple located in Varanasi (Kashi), dedicated to the motherland of India.
The temple has a huge map of undivided India carved in marble, and it is a symbol of national unity and diversity.
The temple also has eight floors, each dedicated to a different deity.
Why Choose Kashi Yatra as your Travel Planner