Ganga Aarti in Varanasi | Evening Ganga Aarti | Morning Ganga Aarti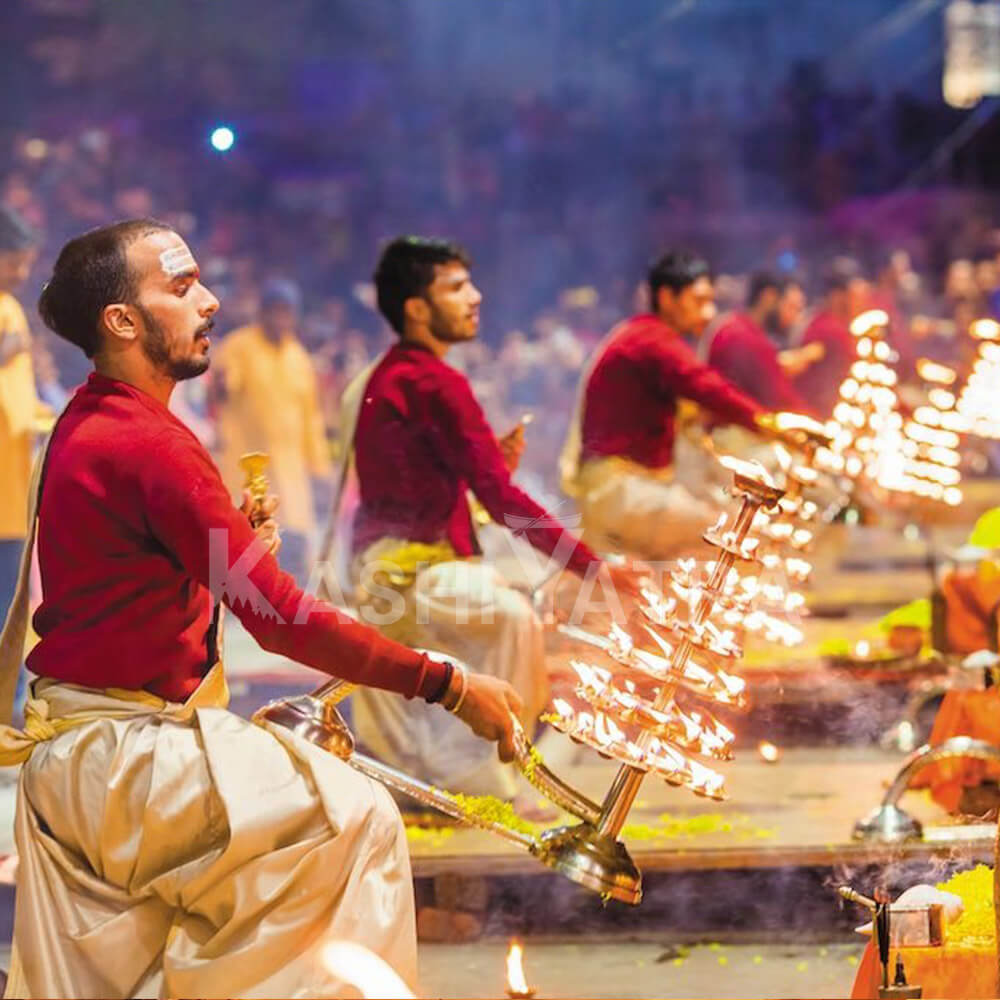 Ganga Aarti is a mesmerizing and spiritual ceremony that takes place every evening on the banks of the river Ganges in Varanasi, one of the oldest and most sacred cities in India. This centuries-old Ganga Aarti Ritual has become a popular tourist attraction and a must-see experience for anyone visiting Varanasi.
Importance of Gangaa Aarti in Hindu Mythology
The Ganga Aarti ceremony involves the worship of the River Ganges, which is considered a sacred and divine entity in Hindu mythology.
It is believed that the river Ganges has the power to purify one's sins and grant salvation. The ceremony is performed by a group of young Hindu priests, who offer prayers and light lamps (divas) in a synchronized and rhythmic manner, accompanied by the chanting of mantras and hymns.
The spiritual significance of the Ganga Aarti in Varanasi can be traced back to Hindu mythology. According to the legends, the goddess Ganga descended from heaven to earth to purify the sins of humanity. She is believed to be the personification of purity, and her waters are considered to have the power to cleanse the soul of all impurities. It is said that Lord Shiva, the patron deity of Kashi (Varanasi), captured the mighty river in his locks to prevent its flow from causing destruction, thus making Varanasi the eternal abode of the goddess Ganga.
Most Famous Ghats for Gangaa Aarti in Varanasi
Dashashwamedh Ghat Gangaa Aarti:
Dashashwamedh Ghat is most popular ghat in Varanasi and is the main venue for the Ganga Aarti ceremony. The ghat is located in the heart of the city, and the ceremony attracts thousands of people every evening.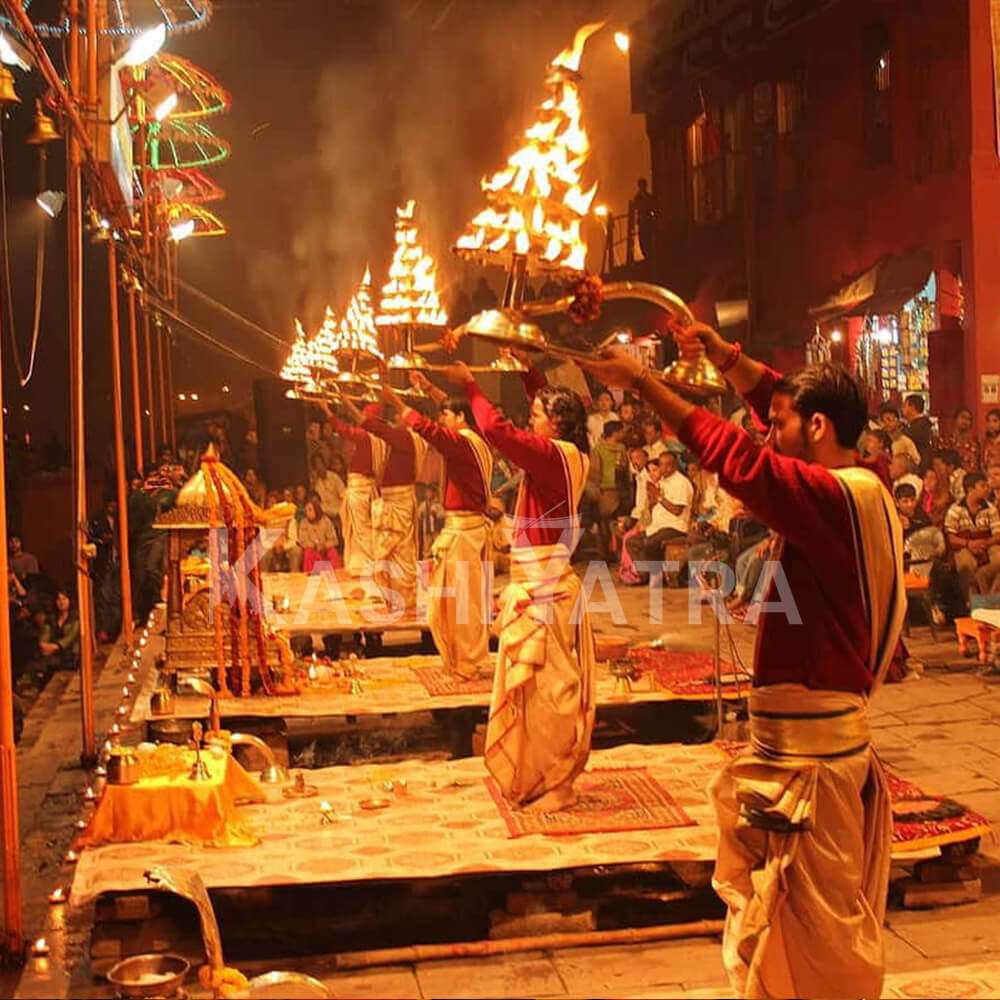 Assi Ghat Gangaa Aarti :
This is another popular ghat for the Ganga Aarti ceremony, located at the southern end of Varanasi. The ghat is famous for its cultural and spiritual significance and is believed to be the place where Lord Shiva and his consort Devi Parvati came to bath.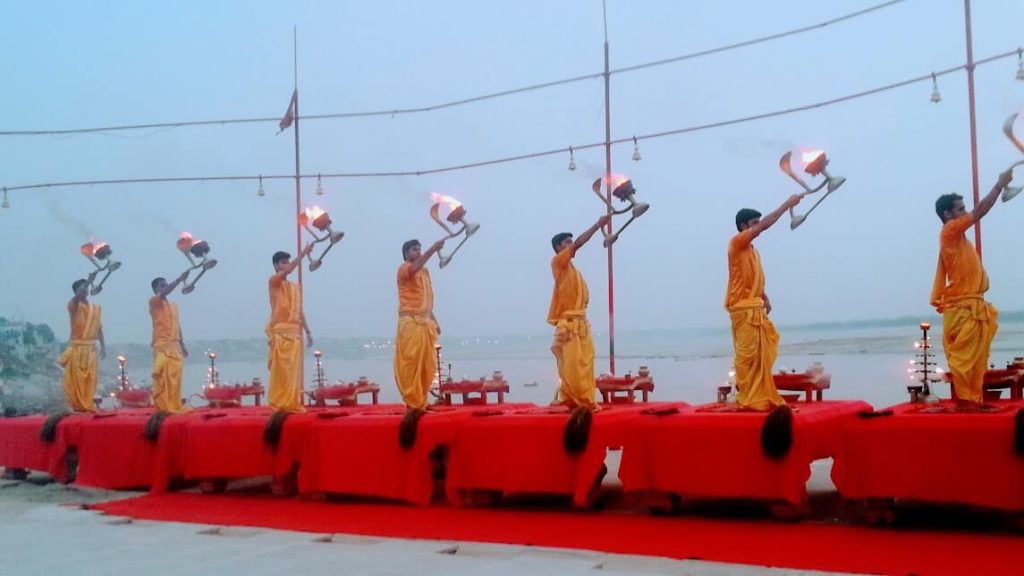 How to See Varanasi Gangaa Aarti ?
To witness the Ganga Aarti in Varanasi, one needs to go to the Dashashwamedh Ghat, which is one of the main ghats on the banks of the river Ganges.
The Ganga Aarti takes place every evening at this ghat, usually around sunset time.
The best way to reach the ghat is by taking a boat ride 
on the river Ganges, which you can book through Our Kashi Yatra Team.
It's recommended to arrive at least an hour before the ceremony starts to soak in the atmosphere and witness the preparations that go into the ceremony. The priests begin to gather and set up the lamps and incense sticks, and the air fills with the sounds of music and chants.
Why Choose Kashi Yatra as Your Evening Boat Ride Service Provider for Gangaa Aarti ?