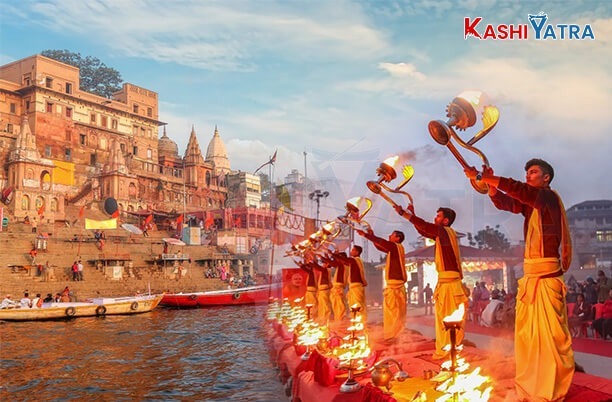 Assi Ghat is one of the most popular and ancient ghats located on the banks of the River Ganges in Varanasi, India. It is believed to be one of the five ghats where Lord Shiva resides, and it is a significant destination for both tourists and pilgrims.We will explore the detailed history of Assi Ghat, its significance, and the various activities and rituals that take place there.
History of Assi Ghat:
Assi Ghat derives its name from the Assi River, which used to flow into the Ganges before it changed its course. The ghat is said to have been named after the legendary sage Assi, who was believed to have meditated here. According to Hindu mythology, it is said that after defeating the demon Shumbha-Nishumbha, Goddess Durga threw her sword into the river, and the spot where it fell is now known as the Assi Ghat.
The ghat has a rich history and was a prominent center of trade and commerce during ancient times. It was an important destination for merchants and traders who came to Varanasi to sell their goods. It is also said that Lord Buddha visited this place during his travels and gave his first sermon at nearby Sarnath.
Significance of Assi Ghat:
Assi Ghat is considered to be one of the most important ghats in Varanasi. It is believed that taking a dip in the holy waters of the Ganges at this ghat can wash away one's sins and provide liberation from the cycle of birth and death. Many people come here to offer prayers and perform rituals for their ancestors. It is also a popular spot for sadhus, who come to meditate and perform yoga.
Activities and Rituals at Assi Ghat:
Assi Ghat is a vibrant and colorful place that is bustling with activity. It is a popular spot for boat rides, and many tourists come here to enjoy a scenic ride along the river. The ghat is also known for its vibrant evening aarti ceremony, which takes place every day. During this ceremony, priests perform a ritual in which they light lamps and offer them to the river, accompanied by chanting and music.
Another popular ritual that takes place at Assi Ghat is the Shivratri festival, which is celebrated with great pomp and show. It is believed that Lord Shiva himself visits the ghat during this festival, and many devotees come here to offer their prayers and seek his blessings.
Assi Ghat is a beautiful and significant destination that holds great importance in Hindu mythology and tradition. It is a place where one can experience the true essence of Varanasi, with its rich history, vibrant culture, and stunning natural beauty. A visit to Assi Ghat is a must for anyone who wants to explore the spiritual and cultural heritage of India.