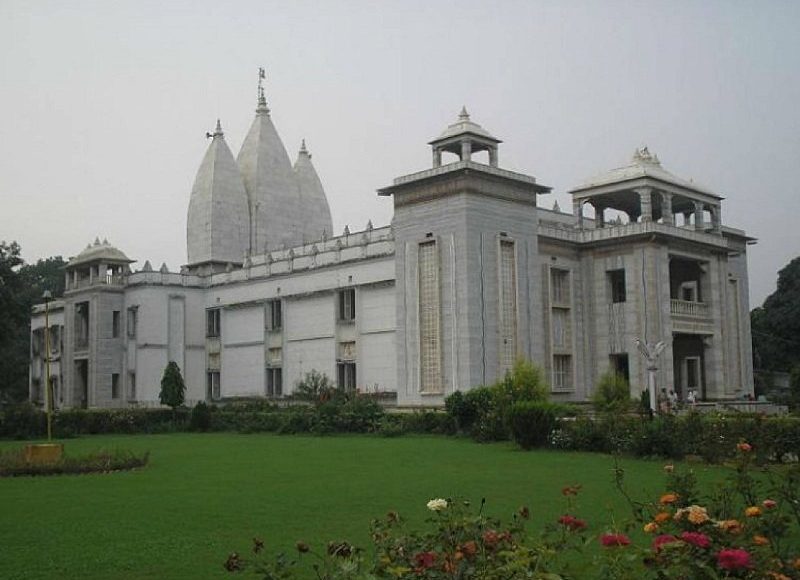 Tulsi Manas Mandir | Lord Ram Mandir in Varanasi
Tulsi Manas Temple is a renowned Hindu temple located in the holy city of Varanasi, in the state of Uttar Pradesh, India.
Tulsi Manas Temple is dedicated to Lord Rama and is one of the most popular pilgrimage sites of Bhagwan Ram in Varanasi.

Tulsi Manas Temple is also known as the Tulsi Peeth, which is a shrine to the great Hindu saint, poet, and philosopher, Tulsidas.
History of Tulsi Manas Temple:
The Tulsi Manas Temple was built in the early 1960s by a philanthropist family from Varanasi. The temple is situated near the famous Durga Temple and was constructed on the site where –
Tulsidas is believed to have composed the Ramcharitmanas, the epic story of Lord Rama written in Awadhi language.
Tulsidas was a great devotee of Lord Rama and is revered by millions of Hindus for his contributions to the Hindu literature and philosophy.
Architecture of Tulsi Manas Temple:
The temple's architecture is a blend of modern and traditional styles. The main shrine is built in white marble and features intricate carvings depicting scenes from the Ramayana, including Lord Rama's coronation and his victory over the demon king Ravana.
The temple is surrounded by a beautiful garden, and the walls of the temple are adorned with verses from the Ramcharitmanas, written in Hindi and Sanskrit.
Significance of Tulsi Manas Temple:
The Tulsi Manas Temple holds great significance for Hindus worldwide. Devotees visit the temple to seek blessings and pay homage to Lord Rama and Tulsidas. The temple is also popular for its peaceful atmosphere and is an ideal place for meditation and reflection.
The temple is visited by a large number of devotees throughout the year, especially during the Hindu festivals of Diwali and Ram Navami, which are celebrated with great fervor and enthusiasm. During these festivals, the temple is decorated with lights, and special prayers are offered to Lord Rama.
Visitors to the Tulsi Manas Temple can also visit the nearby Sankat Mochan Temple, another famous Hindu temple dedicated to Lord Hanuman.
The Sankat Mochan Temple is located just a short distance from the Tulsi Manas Temple and is one of the most popular temples in Varanasi.