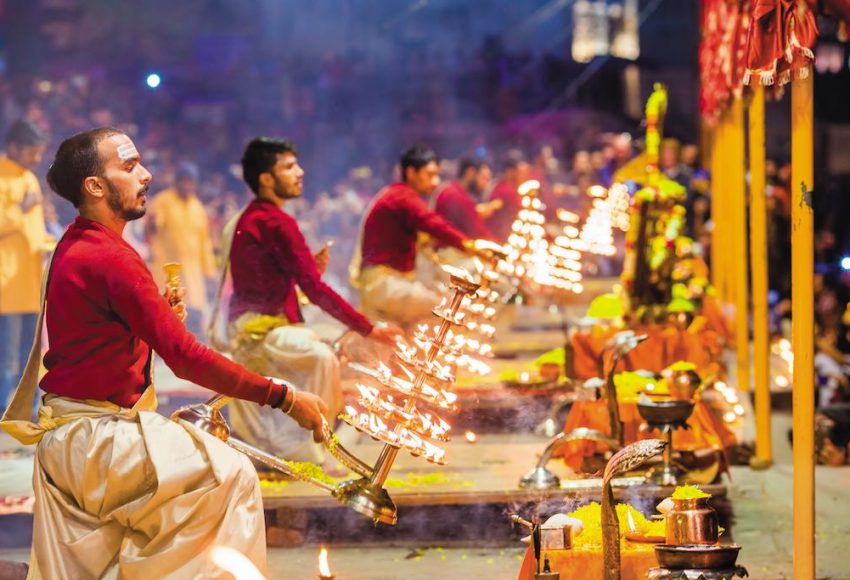 Online Boat Booking in Varanasi (Kashi) for Ganga Aarti
Varanasi, also known as Kashi, is a city that is known for its ancient culture, spiritual significance, and beautiful landscapes.
Among the many activities that visitors can indulge in while in Varanasi, attending the Ganga Aarti ceremony and taking a boat ride along the river Ganges are two of the most popular experiences.
Ganga Aarti is a daily ritual that takes place every evening, in which priests perform a worship ceremony for the river Ganges, seeking blessings and thanking the river for sustaining life in the region.
The ceremony is a beautiful sight, with the priests holding fire lamps and performing synchronized movements, accompanied by chanting and music.
If you are planning to witness the Ganga Aarti ceremony in Varanasi, it is highly recommended that you book a boat ride online in advance to avoid any last-minute hassles.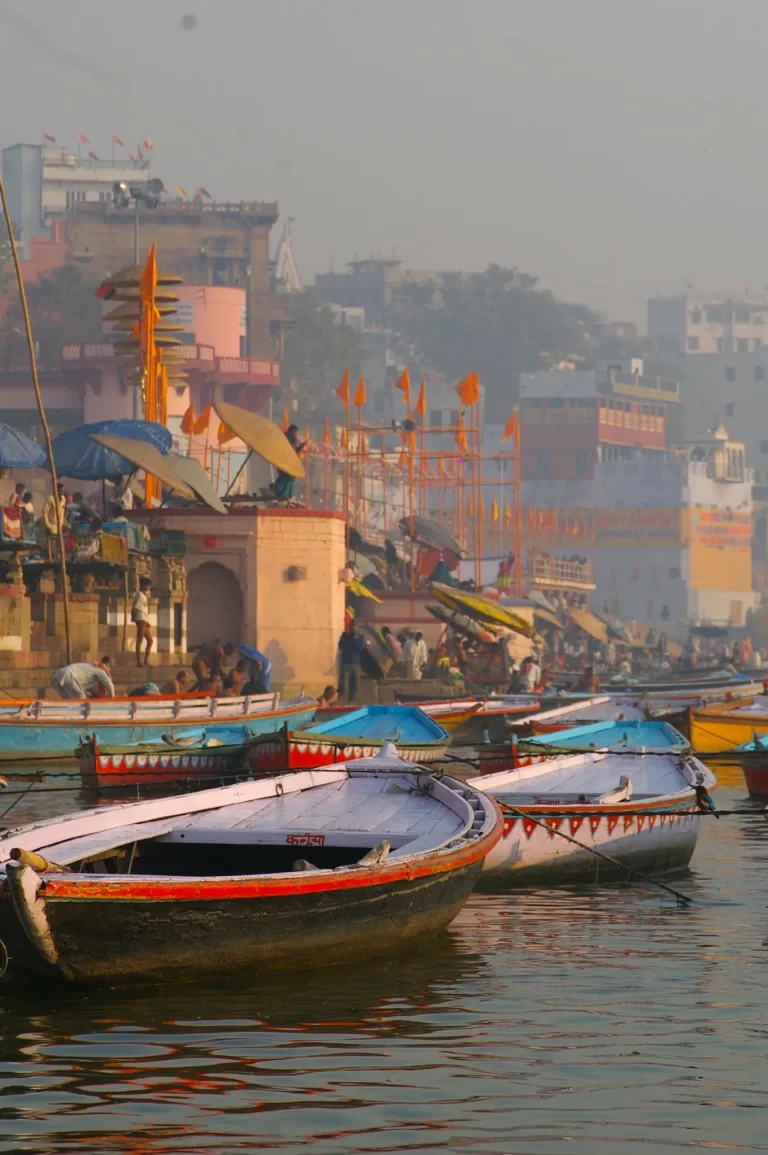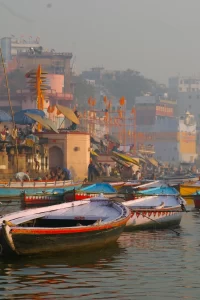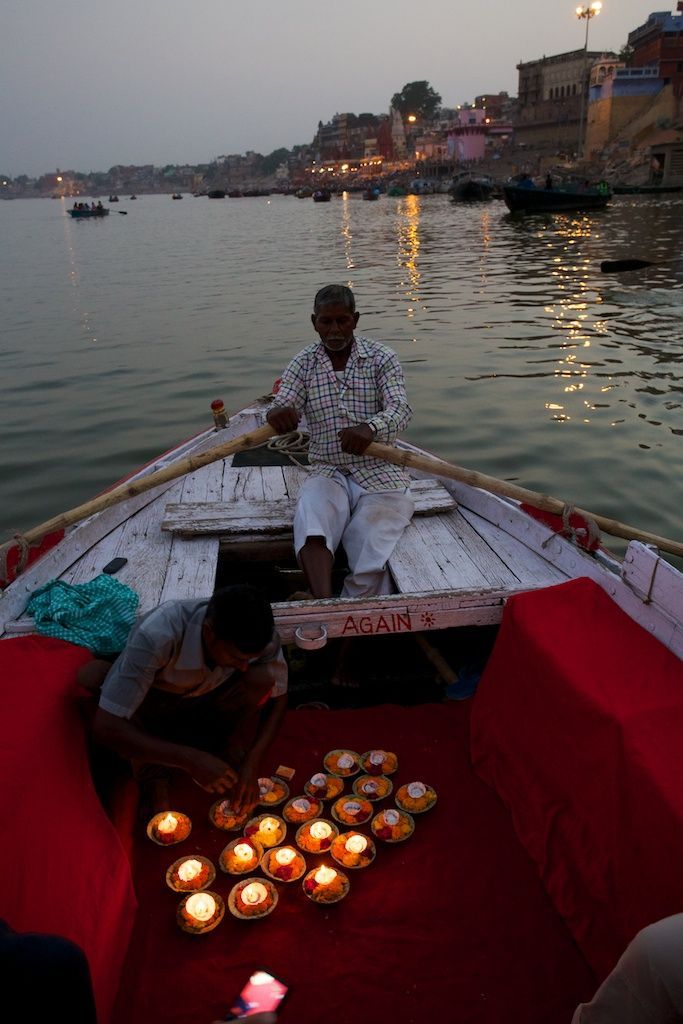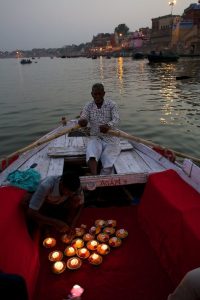 Online boat booking in Varanasi is very convenient by using our Online Boat Booking Service..
Here's a step-by-step guide on How to book a boat online for the Ganga Aarti ceremony in Varanasi:
See & Explore the Ganga Aarti Boat Ride Options:
There are several boats. Choose the boat which suits you best according to your requirement.
Decide the date and time of the Boat Ride:
The Ganga Aarti ceremony takes place every evening at sunset. Choose the date and time that you want to attend the ceremony.
Choose the type of boat for your Ganga Aarti Boat Ride:
There are different types of boats available for hire, including handboatds, motor boat, cruise and Bazara. Choose the type of boat that suits your preferences and budget.
Select the number of people of Ganga Aarti Boat Ride:
Specify the number of people who will be accompanying you on the boat. Most boats can accommodate up to six people.
Make the payment for Ganga Aarti Boat Ride Booking:
Once you have chosen the boat and specified the number of people, make the payment using a secure online payment gateway to our team and we will hold it for you for the day of your visit. It is recommended to book boats before 1 month for Dev Deepawali to avoid high charges.
Receive confirmation from Kashi Yatra Team of Ganga Aarti Boat Ride:
After making the payment, you will receive a confirmation email or message with the details of your booking, including the date, time, and location of the ceremony.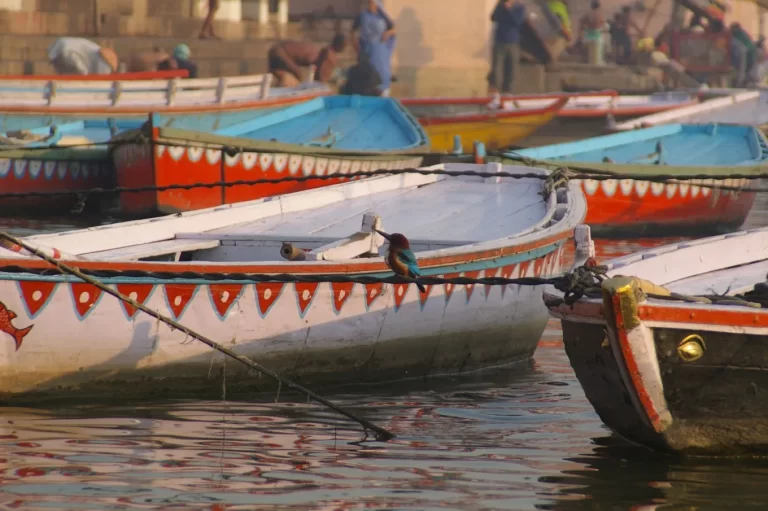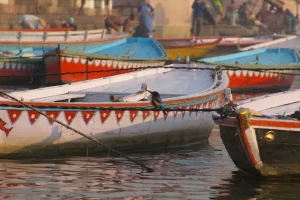 It is important to note that boat rides during the Ganga Aarti ceremony can be quite crowded, so it is advisable to book a boat in advance to avoid any last-minute hassles.
Also, make sure to arrive at the boarding point at least 30 minutes before the scheduled time to ensure that you do not miss the boat.