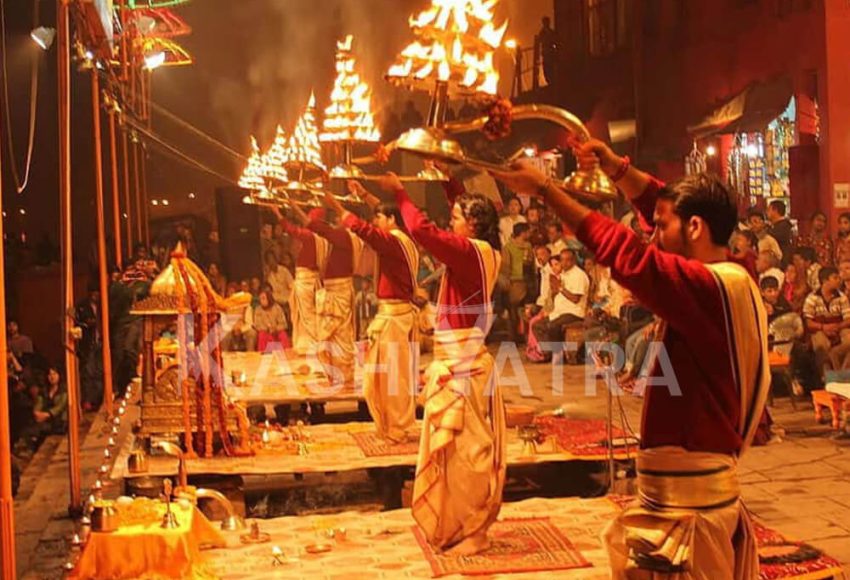 Dashashwamedh Ghat, Varanasi
Dashashwamedh Ghat is one of the most famous and oldest ghats in Varanasi. It is located on the banks of the holy river Ganges and is considered to be one of the most sacred places for Hindus.
The name of the ghat is derived from the ten (dasha) horses (ashwa) that were sacrificed by Lord Brahma to Lord Shiva in a yagna (sacrificial ceremony) that was performed here.
History of Dashashwamedh Ghat
According to Hindu mythology, Lord Brahma created this ghat to welcome Lord Shiva who had arrived in Varanasi after defeating a demon named Tripurasura.
Lord Shiva was so impressed with the beauty of the ghat that he decided to stay here and meditate. It is said that Lord Brahma then performed a grand yagna (sacrificial ceremony) at this ghat to welcome Lord Shiva and ten horses were sacrificed in this ceremony, hence the name Dashashwamedh Ghat.
Importance of Dashashwamedh Ghat
Dashashwamedh Ghat is considered to be the most important and holiest ghat in Varanasi. It is believed that taking a dip in the holy waters of the Ganges at this ghat can wash away all sins and lead to salvation. The ghat is also known for its Ganga aarti, a grand ceremony performed every evening to worship the holy river Ganges.
The Ganga Aarti at Dashashwamedh Ghat
The Ganga aarti at Dashashwamedh Ghat is a grand ceremony that is performed every evening at sunset. The aarti is performed by a group of priests who offer prayers and light lamps to the holy river Ganges.
The Ganga aarti is accompanied by chants and devotional songs that fill the air with a sense of divinity and spirituality.
The Ganga aarti at Dashashwamedh Ghat is a sight to behold and attracts thousands of tourists and devotees every day. The aarti is performed with great pomp and show, and the entire ghat is decorated with lights and flowers. It is a truly mesmerizing experience that one must witness when in Varanasi.
Other attractions near Dashashwamedh Ghat
Apart from the Ganga aarti, there are several other attractions near Dashashwamedh Ghat that one must explore when in Varanasi. The Vishwanath Temple, one of the most revered temples of Lord Shiva, is located just a few hundred meters from the ghat. The temple is known for its intricate architecture and is visited by thousands of devotees every day.
Boat Ride is the most popular activity in Varanasi Near Dashashwamedh Ghat.
The Kashi Vishwanath Temple and the Shri Satya Narayan Tulsi Manas Mandir are also located near Dashashwamedh Ghat and are worth a visit. The famous Banaras Hindu University (BHU) is also located nearby and is a must-visit for those interested in the history and culture of Varanasi.
Dashashwamedh Ghat is a place of immense religious and cultural significance. It is a symbol of the rich history and heritage of Varanasi and is a must-visit for anyone who wants to experience the spirituality and divinity of this ancient city. The Ganga aarti at Dashashwamedh Ghat is a unique and mesmerizing experience that is sure to leave a lasting impression on the minds of those who witness it.